Carcessories have always recognised the benefits of working with leading brands that are recognisable to the trade. Some of our main partners include:
Abracs are a UK based company delivering expert manufacture and service of abrasive products & power tool accessories to the UK market. Our York Based HQ is home to our internal sales team and comprehensive stock facility.
From abrasive cutting and grinding discs, to diamond blades and sandpaper, our broad range of products means we are a one-stop-shop for abrasives, accessories and allied products. Our extensive range means we can cater for virtually any application and industry.
Amtech is a DK Tools Ltd brand and the company has been established in the DIY and Home Improvement sector for over thirty years. We manufacture and distribute both hand tools and power tools for the home, garage, and garden environments.
Our Amtech brand and product proposition taps into key shopper purchase drivers, such as quality, value and range. We have over 60 DIY product categories to choose from and we continually evaluate industry insights and consumer trends, to ensure that we maximise category growth opportunities for our customers.
Armor All is a line of car care products manufactured by American company Armored AutoGroup of Danbury, Connecticut, United States. The company markets the product line of sprays, gels, liquids, and wipes to clean, shine, and protect interior and exterior automobile surfaces.
Carpoint is a Service Best International car accessory brand. The Carpoint range is geared towards consumers who enjoy servicing or restoring their own cars, as well as specialists and/or hobbyists. Carpoint is a high-quality and affordable brand and holds all the necessary certificates and quality marks. Carpoint offers a broad range of products, including car mats, windscreen wipers, car and headlight bulbs and cleaning agents, as well as seat covers, telephone holders, roof boxes and roof racks.
Aimed at the world-wide trade cleaning conditioning and appearance market, the brand has a vast range of proven products that provide effective solutions for everyone from dealerships and valetors right through to de-fleet operations, car rental/hire, dealerships and transport.
The Gorilla Glue Company has been offering industry leading adhesives for over two decades and currently serves the UK and Europe from offices based in Chorley, Lancashire. The original Gorilla Glue formula was first discovered being used in Indonesia on teak furniture, but consumers soon found it to be incredibly versatile and demand soared. Gorilla's ever-expanding range of adhesives are designed to be TOUGH, and now include Super Glues, Wood Glue, Specialist Tapes, Epoxies, Sealants and much more.
Gorilla Glue Europe is family-owned and operated and prides itself on its family atmosphere and dedication to providing a healthy work culture centred on family values. We build brands people love with products we believe in alongside people we care about – that's the Gorilla Way.
Granville Oil and Lubricants
Granville Oil & Chemicals is a British manufacturer of quality motor oils, automotive chemicals and workshop ancillaries. We also distribute some of the industry's top brands including Turtle Wax®, Rain-X®, GUNK®, and Autosol®. We are dedicated to providing a world class service to our customers and supplying them with the best that the automotive industry has to offer.
The company's operations are mainly concerned with manufacture and distribution of various automotive wind deflectors. At the moment, the offer of HEKO includes over 2675 items of various types of wind deflectors produced for 141 brands of passenger cars, trucks, buses, and special purpose vehicles. About 90% of our products is exported, mainly to Western European countries, China, and the USA. HEKO manufactures its products on the basis of the implemented quality management systems ISO 9001:2008 and ISO 9001:2015. We offer our customers: wind deflectors for side windows, rear window wind deflectors, windscreen wind deflectors, decorative strips of rear cover (vertical and horizontal), winter covers for the grill, sunroof wind deflectors, acrylic glass plates (PMMA), impregnation for paving stones, stone, and concrete (ExtraBruk), resins for preservation and renovation of wood and various types of monuments (Hekol L-50, Hekol I-50), methyl methacrylate monomer (MMA).
JVC is a leading international electronics company that has achieved success by combining its excellence in audio, visual and multimedia products.
Established in 1981 in the UK, KENT is a British manufacturer and distributor of car care accessories that are designed to properly clean your car and complement the entire car cleaning process.
The range includes: microfibre cloths, chamois, mitts and pads, brushes and squeegees, buckets, dusters, sponges, gift packs, polishing and demisting accessories, stockinettes and much more.
Over the years, we have joined many products to the original core of car accessories: products for bicycles, motorcycles, trucks, roof-racks and, more recently, DIY, telephony and free time. An unrivalled range development, with over 20,000 references that have contributed to making Lampa a reference point of primary importance at national and international level.
Our premier automotive brand that offers a full range of traditional high quality hand tools and also an increasing range of special tools designed to make easy work of difficult and awkward jobs. These tools are the result of feedback from the sharp end of the automotive industry – the actual technicians working on today's motor cars.  As well as our impressive range of engine timing tools recent additions to the special tool range include fully insulated tools for working on electric and hybrid cars.
Loctite is the world's leading brand for adhesives, sealants and surface treatments. With breakthrough technology, we provide solutions that deliver on our goals providing more efficient adhesives that are durable, strong and long lasting to unlock the limitless potential of man and machine.
It meets the needs of automotive, industry and maritime market with a variety of products in excess of 200 manufactured in Turkey and Russia Factories of Lubrico including automotive lubricants, industrial lubricants, antifreeze, hydraulic brake oils and greases and it continuously develops its products on the basis of their demands.
Since 1969 Maypole Ltd have been proud suppliers to the trailer, towing, leisure and automotive markets.
The NEOLUX brand is one of the leading and well respected brands in the UK aftermarket offering a comprehensive product portfolio of the most commonly-purchased automotive bulbs for cars, trucks, and motorcycles. Renowned for quality and versatility, NEOLUX bulbs deliver remarkable illumination at prices attractive to value-oriented consumers.
Oil-Dri Corporation is a worldwide leader in producing, marketing and selling high-quality sorbent products for consumer and business to business markets.
OSRAM provides the perfect vehicle lamp for every use and every requirement. Whether in cars, motorcycles, trucks or off-road, be it LED, xenon or halogen.
STP is an American brand and trade name for automotive aftermarket products, especially lubricants such as motor oil and motor oil additives. The name began as an abbreviation of Scientifically Treated Petroleum.
As a first-in-industry global windscreen wiper blade manufacturer, TRICO has always been the brand that offers superior wiper systems.
Turtle Wax is an award-winning car care brand, launched in 1944 and still delivering best-selling products into the auto care market. Turtle Wax Incorporates a wide variety of products ranging from Waxes and Car Shampoo's to Interior Cleaners and Polisher to Scratch removers and Tyre Cleaners, keeping all of your required Car cleaning products under one brand.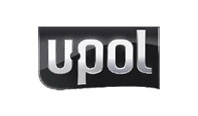 Upol Refinishing Products
U-POL is a World leader in automotive refinishing products specializing in fillers, coatings, aerosols, adhesives and paint related products.
Protective seat covers for all types of vehicles – Town and Country Covers supply a large range of Universal and Custom Fit seat covers for cars, vans, 4x4s, trucks and tractors.
Ed Fitz
Google Review
Great staff, service and value, extensive range also
Mick Gleeson
Google Review
A great place for all your auto needs
Noel Deasy Cars
Google Review
Everytime we have dealt with this company they were ultra efficient and the products were delivered the next day. Could not fault. Great service
Richard Hamilton
Google Review
Gordon Mulchrone
Google Review
If the Vehicle nerds a great place
Paul Lungu
Google Review
Dealing with Carcessories for over 10 years, good company great staffs.
Mark Hayden
Google Review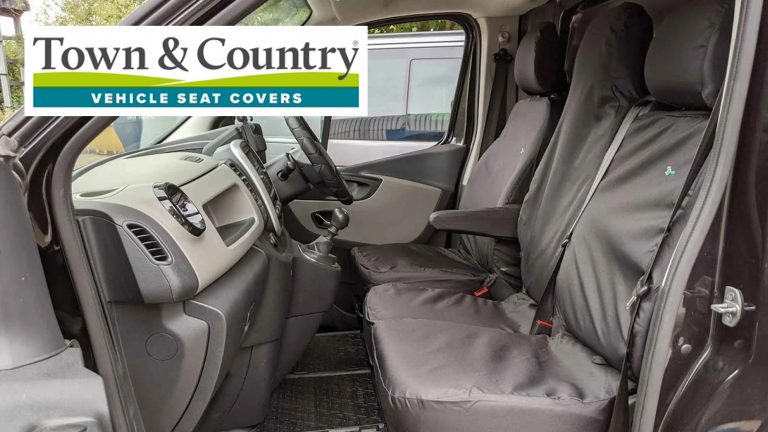 We are delighted to announce that Carcessories has been appointed as the official distributor in Ireland for Town & Country Covers. Over the past 30 years,
Read More »